Changing Proxy Settings in Windows 11 is an important discussion for the Windows 11 user. Proxy and VPNs protect your online privacy in different ways. It acts like another computer that sits between you and your ISP on your computing.
Mostly, Businesses and tech companies use proxy servers to block access to Security thread websites. Premium proxy servers are usually used to improve their internet speed and to reduce bandwidth consumption.
Steps to Prevent Users from Changing Proxy Settings in Windows 11
If you are looking for ways to prevent users from changing proxy settings in Windows 11, Follow the below method.
Note; Creating a system restore point is Highly recommended. If anything goes wrong, you can restore your PC to a previous Setting by Undo changing.
1. First,  Press the Windows Key + R button on your keyboard. This will open the RUN dialogue box, Enter gpedit.msc and Click on  Enter to Run Dialog box.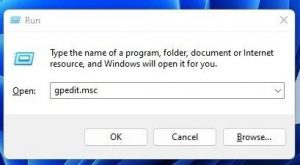 2. It opens the Local Group Policy Editor on your Windows 11 PC. Navigate the following path,
User Configuration > Administrative Templates > Windows Components > Internet Explorer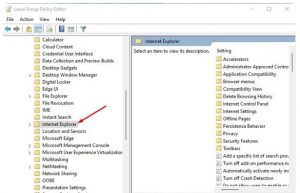 4. Then Double click on the 'Prevent Changing Proxy Settings'.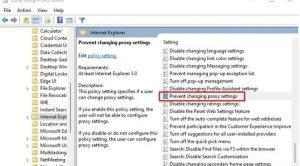 5. In the Prevent changing proxy settings, select Enabled and Tab on the Apply button.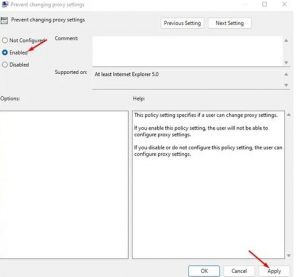 6. After the change, restart your Windows 11 PC. In Future, if you ever wish to change the proxy settings again, select 'Not Configured' on Step 5 in Proxy settings.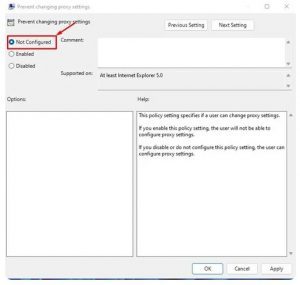 In this way,  you can prevent other users from Changing Proxy Settings in Windows 11.
For Further Tips and Tricks Click Here.