Chrome Extensions for Gmail are the best Extensions to Increase the Productivity of Email. Email services are Commonly used these days. It needs only the data and the receiver's email address. To make an account on Gmail, you have to need Your Name, Date of Birth, Address and Phone Number.
With the Help of the Google Chrome web browser, You can Install Serval Extension for the Gmail. There are Lots of extensions which Increase the Efficiency of Gmail.
List of 10 Best Chrome Extensions for Gmail
There are a lot of Extensions for Chrome but in this article, I will discuss the 10 best Chrome Extensions for Gmail.
1. Checker Plus for Gmail
2. Mailtrack
3. Boomerang for Gmail
4. PixelBlock
5. Todoist for Gmail
6. Clearbit Connect
7.  Notifier for Gmail
8. Simplify Gmail
9. Gmail Sender Icons
10. Discoverly
These are the 10 best extensions for Chrome to improve the Gmail Productivity. So let's start it one by one ;
Checker Plus for Gmail is an important extension to increase the Productivity of any email. By using this Extension you can get notifications of any email without opening a Gmail account.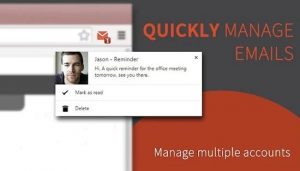 Mailtrack is another extension that tracks every email. This extension is totally free. To use MailTrack, You need to install an extension from the Chrome Store. Then connect MailTrack to your Gmail account and Start Sending emails to the Customers or Clients.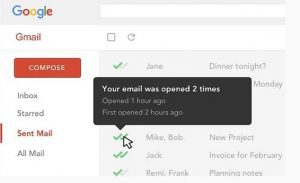 Gmail has its own scheduling option, but Boomerang Provide us with a Better option. Boomerang for Gmail is a Chrome Extensions for Gmail that schedules emails in Future Automatically.
You can use Boomerang for Gmail to Schedule birthday emails, manage project emails and remember to pay bills.
If you want to track your email, whether the receipt opens your Email or not Use this Kind of Extension known as PixelBlock. This extension is usually used Not to allow anyone to track his activity on his Gmail account.
PixelBlock is a Chrome Extensions for Gmail usually used to block email Tracking attempts that' are used to track the recipient's email whether it is open or not.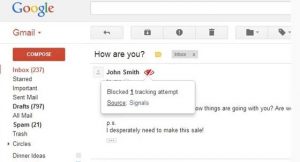 Todoist is a service that lets you save notes, create to-do lists, and set reminders in Gmail. It is usually used for reminders to follow up, and remember the dates from email receipts. This Extension is also useful for Productivity.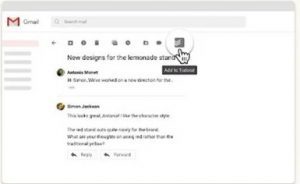 Clearbit Connect is an important Chrome Extensions for Gmail. There are very small widgets tools which will adjust on the sidebar of the email. When you click on the small Widgets, it asks to allow. If you allow it, the extension will ask you to enter a company. From this, you can find all lists of People.
Clearbit Connect could be very useful for email marketers to find or fetch the employee details of companies from Gmail. This extension also allows the email marketer to search the people by name, job title, and role. If you received an unknown email, you can Check on Clearbit Connect to find who sent you the message.
Notifier is another important Chrome Extensions for Gmail to notify the incoming emails. It is not necessary to open the website to check the email where it arrives or not. When an email comes into the inbox of Gmail, Notifier shows a notification on the sidebar of Chrome. You have to click on the Notifier extension and check the email.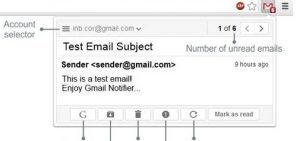 Simplify Gmail is another Chrome Extensions for Gmail which makes Gmail simpler and more capable. It makes the easy views for the reader to read. You can also Disable the notification of this Extension to increase your focus on your objective.
Moreover, Simplify Gmail offers many other features such as a complete dark mode, adding back the missing categories, changing the interface fonts, hiding the unread counts and making the user interface more minimal etc.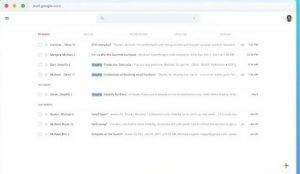 Gmail Sender Icon is the best extension Chrome Extensions for Gmail to show the details of the Gmail of another person which includes the logo and some details. This Extension is usually used to identify the Company Logo and some details without opening.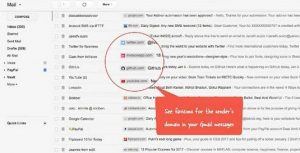 Discoverly is another extension which has more advanced features. This extension helps to know the work information, mutual connections, and tweets of the person who messaged you.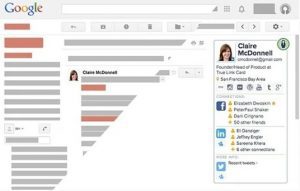 For Further Tips and Tricks Click Here