Detect Location from Photo App is very easy these days. It just needs the right tool to Detect the Location. Many best tools are available to detect EXIF data stored in the pictures.
What exactly is EXIF data?
When you capture a photo from your smartphone or DSLR, the image is not the only thing captured; it also stores other information such as date & time, location, camera model, shutter speed, white balance, etc.
This data is stored within the image in EXIF format, which keeps hidden from the users. However, you can use several third-party apps or web tools to extract and view the EXIF data of that specific image.
EXIF data will show you all information related to the image by using online websites or third-party apps.
List of Best Sites to Find Location from a Photo
There are the Following best online website or software to Detect Location from Photo Apps;
1) Photo Location
2) Pic2Map
3) Where is the Picture
4) Exifdata
5) Jimpl
Let's start it.
Photo Location is a simple site that Detects Location from Photo App. This app also has advanced features that plot a location on Google Maps.
Photo Location will be shown when the images have EXIF data. If there's no location on the EXIF data, you can add location details to your photo via the same website or tools.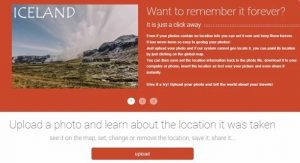 Pic2Map is another Online website that Detects the Location from the Photo Apps and detects the location of Images. The EXIF data is necessary for any image to detect.Pic2Map also shows other information, Like EXIF files, such as the brand, lens type, shutter speed, ISO speed, and flash.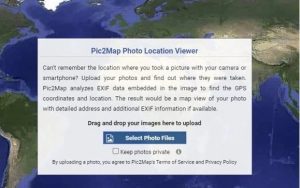 Where is the Picture is a pretty simple website used to Detect Location from Photo App. It helps us to find the precise location of your photo. You need to click this website's Upload & Locate your picture button.
The only drawback of this website is that it doesn't offer any drag-and-drop functionality, and its about us page does not tell us anything about the images users upload.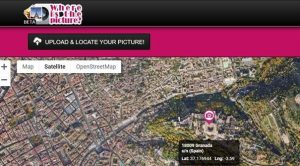 Exifdata is a simple interface website that Detects Location from Photo App which shows you information about your pictures. You can quickly determine the shutter speed, exposure compensation, ISO number, and date & time of that your selected image.
It also shows you the location details if the image stores the GPS information.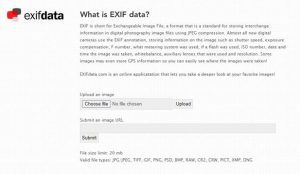 Jimpl is a Good website that Detects Locations from the Photo App and details of the images. It has advanced features that help you remove the EXIF data to protect your personal information.
It also allows you to discover the hidden metadata from your photos. Jimpl states that uploaded photos were deleted within 24 hours, which Completely secures your data. Overall, Jimpl is the best Good website.

These are the few best websites that help you Detect Location from Photo App. You must upload your photos, and the sites will automatically show you the EXIF data.
For Further Tips and Tricks, Click Here.