Send Voice Messages in Gmail is an advanced feature in Gmail. Gmail is the best email service for sending emails, file attachments, etc.  Gmail doesn't officially support the voice messages feature, but you can use a few Chrome extensions to Send Voice Messages in Gmail.
If you don't want to use extensions, you can upload your voice message as a file attachment on Gmail.
5 Best  Extensions to Send Voice Messages in Gmail
Sending voice messages via email takes less time than typing a text. There are the following five best extensions for Send Voice Messages in Gmail;
1. Reverb Record
2. VocalBird
3. telbee voice messaging
4. Vocal
5. Mote
Let's start it one by one
Reverb Record is a Chrome extension that records and shares voice notes. You must install the extension, Click the Reverb Record icon, and record your Voice message.
Reverb Record will automatically create a shareable link, Copy and paste it into the Gmail message. The most interesting thing is that you can embed the links on your website so visitors can hear voice note messages.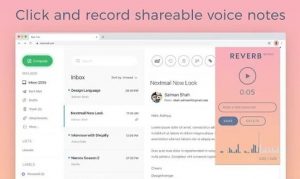 This extension will help you record and share audio messages. This Chrome extension is free to download and record 100 voice recordings monthly. VocalBird is the premium version that removes the limitation and unlocks some features.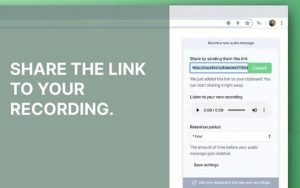 Telbee Voice Messaging is another extension for Gmail. You can record your voice messages with the extension icon; Then, it gives a link. You can also share it on your social media accounts, emails, and web pages.
The free plan of Telbee Voice Messaging allows you to send and receive up to 60 minutes of voice messages each month.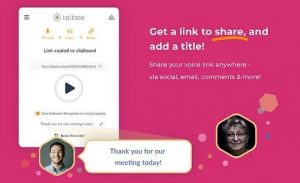 Vocal is the best extension for Gmail for sending voice messages in Gmail. When you install the Vocal extension, a microphone icon is added to the toolbar of your compose email window.
To Record the voice note message, click on the Vocal icon. You can record 60 seconds of your voice note in the free version. To increase the voice note duration, use the premium account of vocal.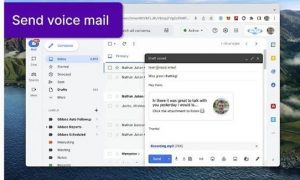 Mote is another excellent extension that allows you to add voice comments or audio recordings to documents, assignments, and emails. It automatically integrates with Gmail, allowing you to record and share voice recordings directly from the email.
The Mote icon is also in the window; you need to click on the icon to start the recording in Gmail. You can also stop the recording by clicking on the Mote icon.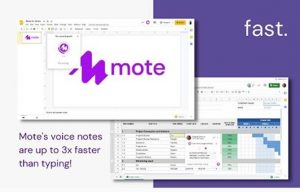 These are some of the best Chrome extensions that allow you to record and send voice messages in Gmail.
For Further Tips and Tricks, Click Here.