Windows Security
Windows Security Issues are Commonly known these days. In Market, We have a lot of Premium Apps to secure your Computer as well as your Pc. But there is a Question Rise, is it Powerful to remove malfunction in your PC/Window?
The answer is, that we are not sure that premium apps will remove the Malfunction in your pc. Therefore, the Windows defender security suite Protects your Computer/Pc from Third parties. Most Users Believe it is best to remove all malfunction in your PC/Computer and Protect from high authority viruses. It has many functions as well as new updates. It automatically Scans the window as well scans the specific folder. It has the best method to scan the specific folder by Preventing him to scan all windows.
Mostly Hackers attack Pc /Computers through low Windows Security apps or browsers. Window Security Defender has also the ability to detect Unkown Activity in your Pc and Start Immediately Scan Your PC/Computer's whole files. He forces us by sending Notifications to remove that Particle files, apps, or browsers.
IMPORTANT POINT:
Do you want to keep your home safe and secure? If you want to make sure your home is safe, you should install a window security System on all the windows in your home. That way, you can feel safe knowing that no burglar can break-in.
There are Two Methods to Scan Files or Folders
1. Steps to Scan a Single File or Folder With Windows Security
2. Scan a Single file or Folder via Context Menu Ensure Windows Security
1. Steps to Scan a Single File or Folder With Windows Security
This Blog Post will guide you step by step on How to Scan a Single File or Folder ? There are the Following Steps;
The first step is the Homepage of Your Pc. Below Left Corner, There is a Block Written as "Type here to Search" Click it.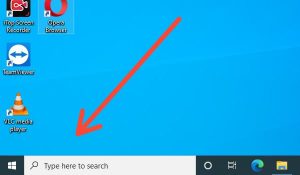 Then Search "Windows Security"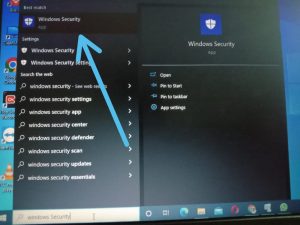 2. Click the Option "Open" and OPen the Quick"Windows Security" release bars. After Opening the page of the Window, there is the option for" Virus & Threat protection" just Click it with Mouse.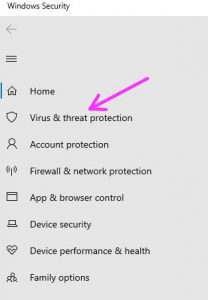 3. In the Third Step, Select "Scan Options" and click it.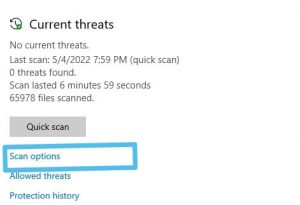 4. In this Step, Choose the Option "Custom Scan" and Then Click on the "Scan Now" Option.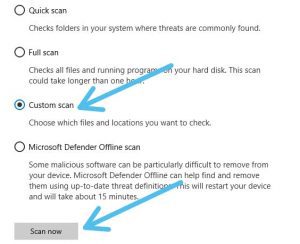 5. In this Step, You have to select the Folder which you want to Scan.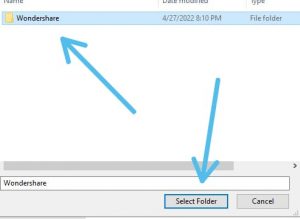 6. After Select folder, Scanning of that Folder starts.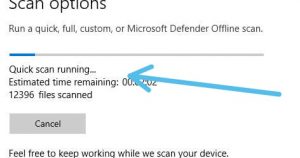 Important Notes:
You Can't Select the Particular File. First You have to make a Folder of that File of move it to the Folder.
2. Scan a Single file or Folder via Context Menu Ensure Windows Security
If anybody using Windows Security in the Windows 11, You want to run Custom Scan via Context Menu, Then you have to Follows theses Steps which are followings;
In the First Step, You have to Locate that Specific Folder which you want to scan.
Click Right on the Specific Folder, Choice "Show More Option" or "Shift+F10"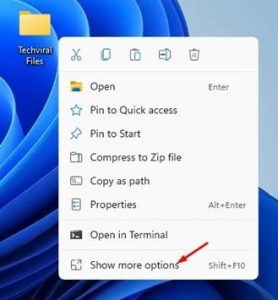 3. After it, Select the Option"Scan with Microsoft Defender"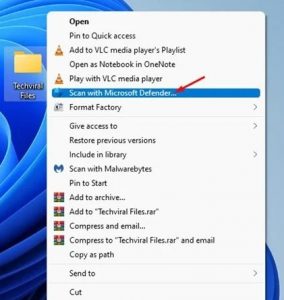 4. The Windows Security App will Start the Scanning Processes of that Specific Folder.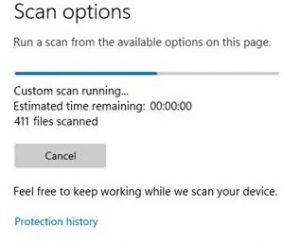 These are the Method to Scan The Custom Folder or file on your PC/Computer for Windows Security.
Window 11 has also many other options to scan the whole Pc/Computer. Quick Scan is mostly used Because it takes short time as well as scans all PC/Computers. Keep Always Secure and Maintain your Date by Continue Using Scanning method to Ensure Windows Security
In this Method, You are able to Scan a File or Folder. For Further Tips and knowledge Just Click Here.