The best virtual phone number apps for iPhone are an important topic for today. Securing your data is your priority. Social networking sites and instant messaging apps need your Primary Phone number. Sometimes you know websites or social networking sites where you can put your Primary Phone Number without hesitation. Sometimes you find an insecure website; You may be tempted to put your Primary Phone Number.
So, There are a lot of free virtual number app services Available in the market. You must use a virtual phone number app for iPhone users to get a virtual phone number for free. The Best free virtual phone number provider lets you make calls, exchange SMS, verify accounts, and sign up for online services. The Virtual Number app is also Usually used for online Business.
5 Best Virtual Phone Number Apps for iPhone
There are the Following Best Virtual Phone Number Apps for iPhone users:
1. Vyke
2. Numero eSIM
3. Keap
4. Paraline
5. Burner
If you are looking for an app to Secure your iPhone, Use VYKE for a free virtual sim app. This app is used to Secure Your Mobile identity and Primary Phone Number. The virtual phone number app gives you 4 real Phone Numbers. By using this app, you can call or message for free. Vyke is an excellent virtual phone number app to generates virtual phone numbers for free.
Numero eSIM is an iPhone app with free virtual phone numbers. This app is only for US users. Numero eSIM provides us with a number that works as a real number. You can Sign up for social networking sites and instant messaging apps using this Number. Numero eSIM gives you a Free Coin Center for free Virtual Numbers.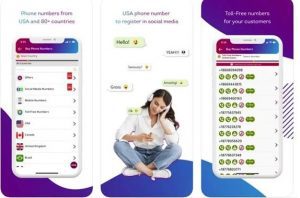 Keap is usually used for small Businesses. It generates the free Virtual Numbers you use as your Secondary Number. The Primary Number is Replaced by Your Virtual Number generator, Keap.
The Client shows your Virtual Number, But You Received a call or SMS on your Primary Number. This app is really helpful for the company and its business.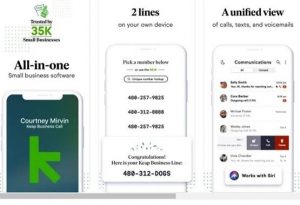 Paraline is the best Virtual Phone Number App for iPhone. This app provides us with a Feature that we make a call and show the Custom Number to the other Person. Paraline is a free virtual Number Provider app that provides us with a US/CA/UK-based phone number.
Paraline is not usually free for Calling or SMS; You need to Purchase a Plan and then use this app.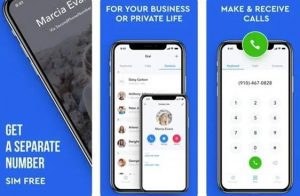 Burner is the best app for iPhone Mobile users to generate free virtual phone numbers. The burner also gives us a Second free virtual number, like other apps. With the help of Burner, You can create multiple private disposable phone numbers and then Burn them.
Burner is a free download. To get disposable VoIP numbers, You need to Purchase a Subscription.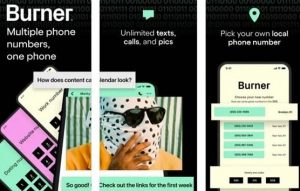 These are the best free Virtual Phone Number Apps for iPhones with no credit card. You can use these apps on the iPhone. It would be best to use Virtual Phone Number Apps for iPhones to Secure your Privacy and Data.
For Further Tips and Tricks, Click Here.