WhatsApp Rolls Out Request Account Info Feature on Desktop
WhatsApp Rolls Out the Request Account Info Feature on DesktWhatsAppsapp is the most way of Communication. WhatsApp is Updating its Features to Provide the best user experience. Most of the Update is available in the beta version.
The latest version is only available for the Desktop, which is available in the Beta Version. The Update on the Desktop available is Request Account Info. The Update is rolling out to WhatsApp Desktop Beta 2.22.04.1.
Get WhatsApp Account Info on Desktop Beta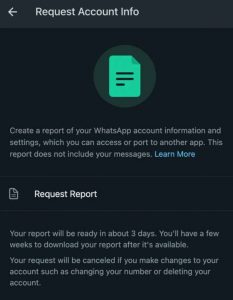 This Feature is Introduced to keep in mind the GDPR. If You want to Check your WhatsApp account information, then Update its version and Request; the Report will be ready in 3 days. If you want to download the Report, you must wait a few days.
Some WhatsApp accounts have updated features but do not have this option. If you want to check this Update, go to the WhatsApp settings and see the Option Request Account Info. The most important features are available only in the beta version.
WhatsApp launched the Business Cloud API. The WhatsApp Cloud API allows the scaling of business messages. It generally involves sending and receiving 80 messages per second. It is available worldwide. Mark Zuckerberg announced it at the company's conversation event. It was launched for beta testing in 2021. Companies can co-opt their business strategies.
It's a cloud-based version. It would eventually speed up the business firm's response to customers.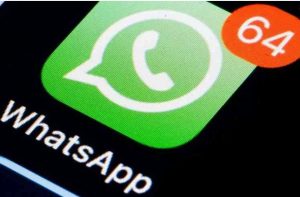 According to Mark Zuckerberg:
1. It's more secure
2. It's minutes based
3. Hosted by META
4. Helpful in bringing a variety of customers
5. Enhancing the number of customers
Features Of WhatsApp Cloud API
1. It is much cheaper and quicker.
2. It involves quick click-to-chat links
3. It involves better binding of the customer with the business firm
For Further Tips and Tricks, Click Here.